Project Bhakti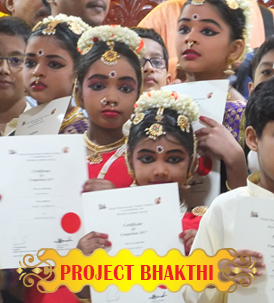 This temple has been in existence at this site (a rubber plantation), for more than a century. In 1990, a community of 30 Indian families living at Jalan Hwi Yoh erected a simple shrine. The shrine comprised of a flat semi-spherical granite stone with inscriptions & a trident placed under an unnamed tree. The stone is now entombed under the statue of Lord Muneeswaran in the present temple. The papal (Bodi) tree inside the temples was planted sometime in 1929 & there were attempts by some to chop the tree down but they failed. In fact misfortune befell the perpetrators. Several villagers who claimed they saw visions of Lord Muneeswarna, than decided to erect a shrine in honour of Lord Muneeswaran.
In 1969 the Hindus who maintained the temple made improvements & installed additional deties namely Ambal, Vinayagar, Murugan, Nagar & Bairavar. In 1980 with the help of Dr Lau, MP, Serangoon Gdn Constituency the temple was granted a TOL back-dated to 1955. The temple was than officially registered with ROS in 1980.
To keep abreast with the developments around the temple vicinity, in 1995 the Management Committee decided to purchase the land & erect a permanent structure (proper temple) at the same site which is about 1500 sq meters. With the assistance of the MP, the land was purchased from the government on a 30 years lease. With funds collected from our devotees, well wishers, donors & through other various fund raising projects, the temple was constructed at a cost of $3.5m. The temple was consecrated on 11 June 2000.
The most significant feature of this temple is that it is built at the original site around the 'Bodi Tree" thus retaining its historical roots & vibration. Unlike other temples our temple has a tiled roof & there is a basement with multi-purpose hall, classrooms, mini library, staff quarters, toilets, kitchen & etc. The main temple prayer hall is an open concept with only nine pillars, all on the sides. The number of sanctums is also nine. It has a 3-tier Raja Gopuram of good height, octagonal shaped "vimanam" for Lord Muneeswaran, 36 gold plated tridents on the roof tiles & 2 glass towers. This gives the temple a majestic & magnificent look. It has a 4ft Nagar, one of the biggest in this part of Asia. There are 2 ramps, one to the basement & the other to the prayer hall, to serve the handicapped. From a humble shrine/wooden hut, it's transformed to a magnificent & prominent landmark in this part of Singapore.
Our Services List
Prayer Services
Outdoor Services
Ubayam & Special Pooja Services
Prasatham Services